[Collision vs Green Bandits]
Rules: First 2 rounds were full out and the last round was matched opts.
Summary:
We decided to fight Green Bandits because they were #1 on the Runescape boards forums. So we challenged them to take them down from that pedestal. After winning all 3 rounds we are now #1 on the rsb f2p rankings!
I think this is by far the funniest war we ever had. They had 10 more people them us but their organization was pretty bad so we transition through their pile with ease. It was a pretty easy fight without any problems from us. Towards the end of round 3 it was 20 kills to 7 so we decided to kick and staff bash the remaining 5 kills which was extremely funny! Good work guy! Lets keep it up!
Statistics


Starting People:
Round 1: Col 21 vs Gb 33
Round 2: Col 22 vs Gb 32
Round 3: Col 24 vs Gb 24


Ending Kills:
Round 1: Col kills 25 to GB 7 kills
Round 2: Col kills 25 to GB 8 kills
Round 3: Col kills 25 to GB 11 kills


Pictures: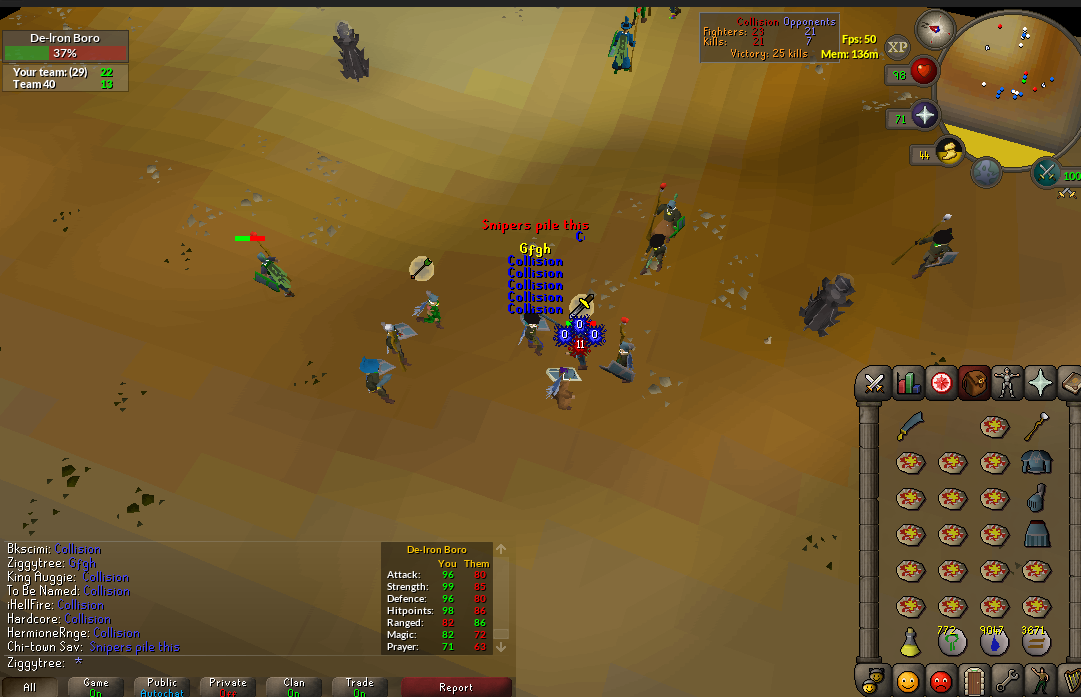 Shoutouts: Our Insane Staff Bashing Skills!