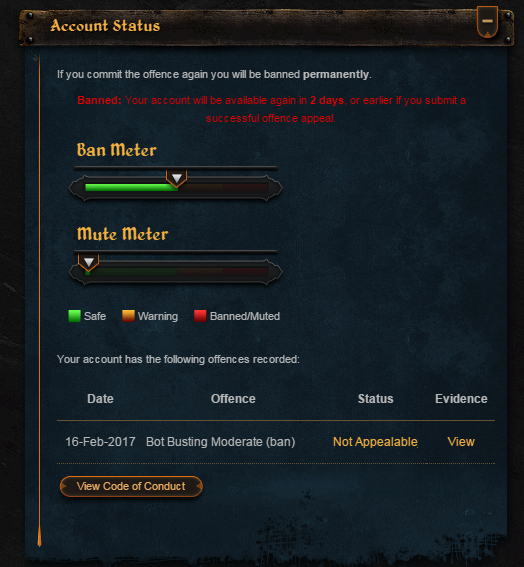 I have literally, auto alched, on 7 accounts on Runescape over the years.
This would be the 3rd on OSRS, and I've ALWAYS done it the same way. If I leave it on over night, I wont run it for a couple days. Usually don't run it for more than 4 hours at a time. Also I set it up to where the Macro runs for 30 seconds before it repeats. Also I have always changed out the macro every few days. Have also always at the duel arena, due to it being VERY rare that someone would come by. Also no randoms.
Seems it's now possible to become a bantard.
However, I auto alched 85-92 mage so far without getting caught. Literally just had 16k alchs left before being done. Guess im doing it by hand via stun alching
.
Glad it's just a 2 day ban. There goes trying to bang out 94 range and mage before Monday.
This was on my voider/future rigor tank btw.