We approached WildMight last week for a 1 week prep PKRI with the following rules:
Date: Sunday, January 22nd, 2017

Mass Time: 7:30 PM GMT, 2:30 PM EST, CST, MST, PST

War Time: 8:00 PM GMT, 3:00 PMEST, CST, MST, PST


Rules:
Collision attacks

West tree to East Tree

All Styles

1 hour cap

No Snipers
Collision Starting: 20
WildMight Starting: ~18
We weren't expecting to pull much due to the early war time, but we managed to get a decent pull.
Unfortunately No pics atm. If someone has a pic of the starting please post it.
We hit them at around west tree, at first I thought the fight was going to be difficult due to the cmb level differences. But we managed to keep our styles, binds, and tanking on point for this fight. We had a constant 20 man pile to their 10-12. As the fight went on we peaked at 25 on teamspeak and never looked back.
Unfortunately mid way into the fight we had a couple no namers sniping our members, but they were unable to do anything to effect the fight in any way.
Pics of fight: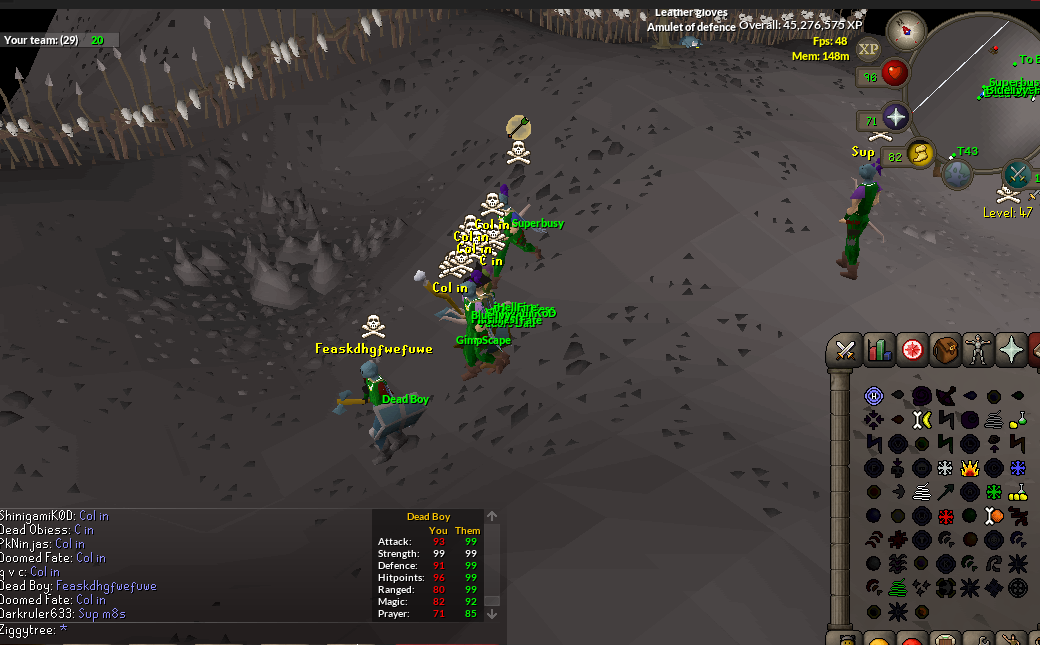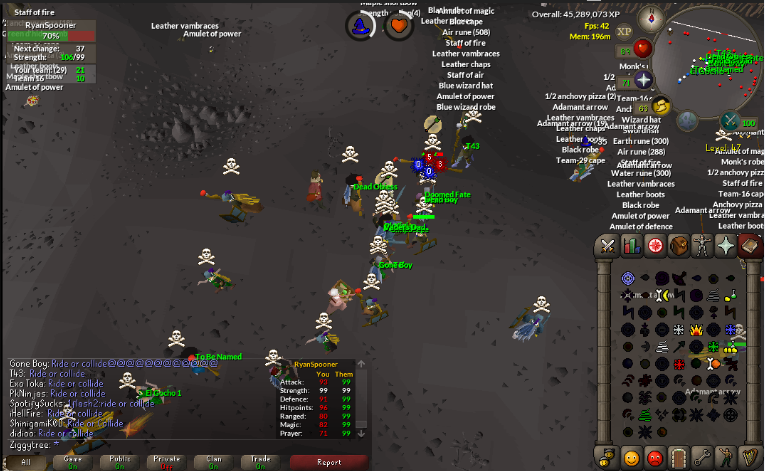 After the 1 hour cap we spammed times up and took ending.
Collision ending - 22 ingame 25 on teamspeak
WildMight ending - 8man fall in?
Thank you WildMight for the fight, respect to them for fighting the whole cap with the number disadvantage.
Thank you Forsaken for the AC!
Thanks to all who showed up to this early fight!