We had shit all to do at 11:30 PM EST, but we heard KCR was out pking with around 15-20 people so we decided to mass up as much as we could to at least get some action.
We had a 15minute mass and managed to gather 12 people on teamspeak.
They hit us at east tree with around 20 people, and on the spot we noticed how rusty we really are, and how much we have to improve. We hit 15 on teamspeak, to their 23 and noticed we just wouldn't gain anymore due to timezone differences. and we just couldn't keep up. The fight itself was fun, It's really nice to get back into this type of fighting where nothing is planned. We ended with 15 on teamspeak and logged out with a 10 man pile. Hopefully next time we can fight on a better time for us.
Thanks to everyone that showed up dogs, and Thanks for the action KCR.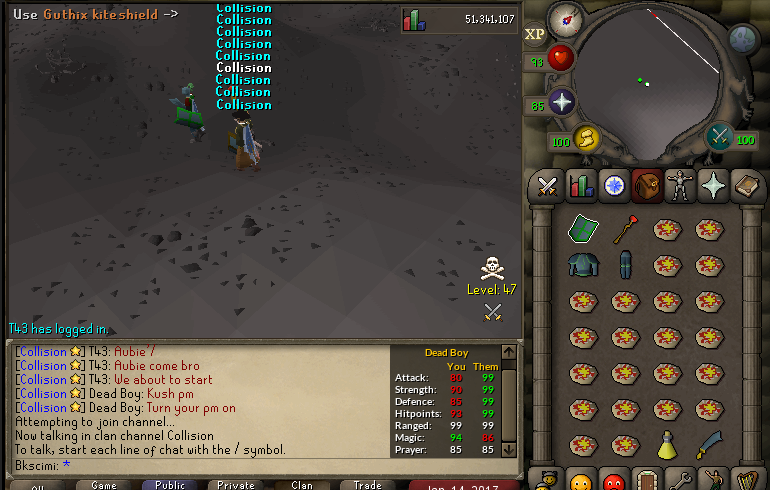 I went like 5 deaths 2 kills