Some of our members needed torso so we decided to set up BA event.
we pulled a clean 36opts for this BA event.
We split into 2 team. Team Neto and Team Seb (aka gayboys)
TEAM NETO242
Neto
Dragox
Petitbleut
Pkninjas
Tae
Wolfspapa
TEAM SEB
Seb
Auggie
Starshine
Wirdy
Simm
Jake
Team Neto started off getting fucked, we had someone die/leave twice @ wave 1. After that it was smooth sailing we passed Team Seb and got to Queen by the time Team Seb was at like wave 4 or something.
We got done with the queen and reached Wave 7 only stopping because 2 people had to go. By this point Team Seb was still in like wave 6 of their first trip lol. Team Seb died at the queen and didn't even finish wave 10 GG.
Thanks to everyone who participated, look forward to more BA cuz I still need my fking torso.
Thank you to Pk ninjas and Wirdy for filling in for the teams that needed.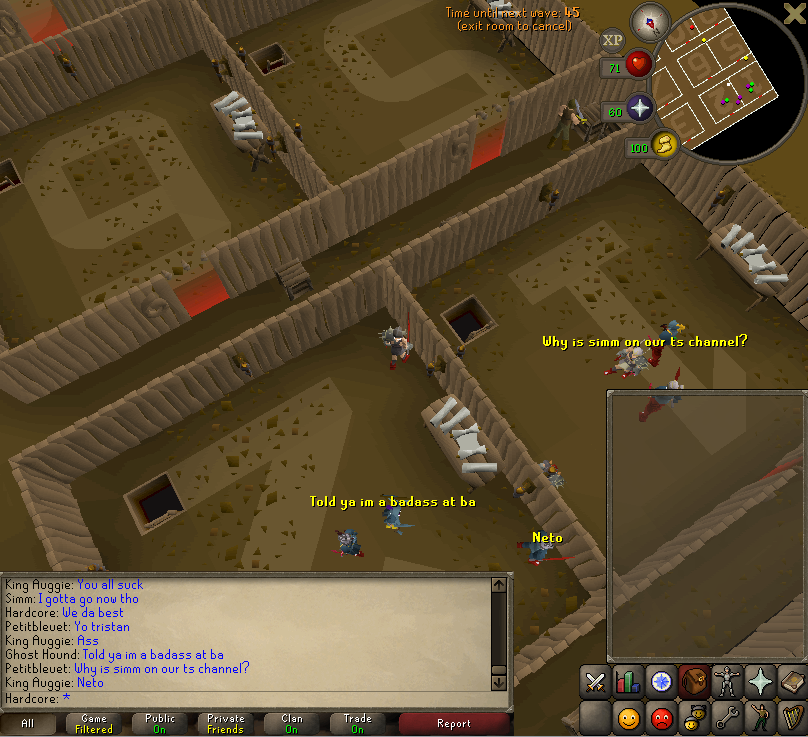 If anyone has any pics feel free to post them.